MLS® Laser Therapy Is a Non-invasive Way to Alleviate Joint Inflammation and Ease Chronic Pain
Dr. Aron D. Rovner
knows that your body's own healing processes are the most effective treatment for any condition. Therefore, he proudly offers
MLS® Laser Therapy
at his New Jersey area offices. The MLS® (Multiwaved Locked System) laser uses cold energy to increase new tissue growth on the deep cellular level. It can be an effective way to treat a variety of conditions that may cause chronic pain, including arthritis, bursitis, tendonitis, and more. MLS® Laser Therapy involves no recovery time and negligible discomfort. At
New York Spine and Sports Surgery
, Dr. Rovner will conduct a thorough exam to determine whether this treatment will be effective for you.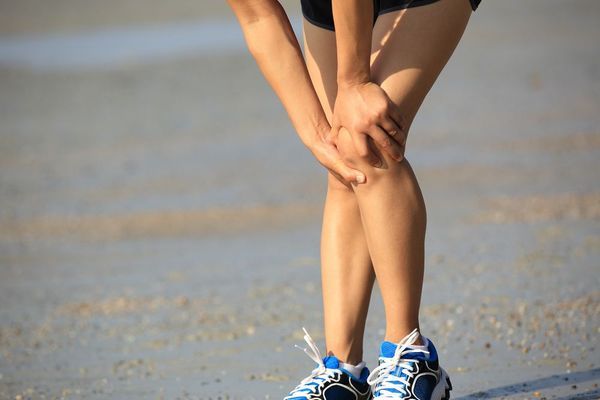 Pain, swelling, muscle spasms, and stiffness can be alleviated with MLS® Laser Therapy.
Are You a Candidate for MLS® Laser Therapy?
If you are suffering from any of the following conditions, you may be a candidate for MLS® Laser Therapy:
Arthritis
Bursitis
Tendonitis
Swelling and discomfort after surgery
Sprained joint
Sports injuries
MLS® Laser Therapy is suitable for all ages. However, because you will require several rounds of therapy, you must be committed to completing your treatment.
How Does MLS® Laser Therapy Work?
During MLS® Laser Therapy, Dr. Rovner will treat your joint with a small laser light, about the size of a flashlight. The laser will use two different wavelengths to promote dramatic healing. One continuous wavelength will stimulate blood and lymphatic circulation. In this way, it can ease inflammation and help your body to reabsorb fluids. Over time, chronic pain will start to dissipate. For immediate relief, short burst of laser energy will block the pain signals to your brain. Dr. Rovner can easily control the laser energy for consistent and predictable outcomes.
MLS® Laser Therapy involves no recovery time and negligible discomfort.
The entire treatment will take approximately eight minutes. You may notice a significant improvement after your first round of laser therapy. However, most patients require seven to 10 rounds of treatment. If you have sudden, acute pain, this discomfort will usually fade after one MLS® treatment. Dr. Rovner may recommend regular laser therapy to control chronic pain and inflammation.
Benefits of MLS® Laser Therapy
MLS® Laser Therapy has important benefits. First, this U.S. Food and Drug Administration (FDA) -approved treatment is incredibly safe with very few side effects. Initially, you may notice extra inflammation or sensitivity around your old injuries. Nevertheless, this discomfort will usually fade after a few days. Additionally, because the treatment is non-invasive, it does not produce discomfort or scarring. Plus, there is virtually no recovery time required, and you can return to your normal routine immediately.
Most importantly, MLS® Laser Therapy can dramatically relieve your chronic joint pain. In fact, this treatment can be more effective than older methods of laser therapy because of the combined power of the two wavelengths. After your treatment, it will be easier to enjoy a full, active lifestyle and the activities you once enjoyed.
Contact Dr. Rovner's Office for More Information
An award-winning orthopedic surgeon, Dr. Rovner is proud to offer this non-invasive alternative therapy. To learn more about this state-of-the-art laser treatment and to find out if it is right for you, contact New York Spine and Sports Surgery today.