Safe, Minimally Invasive, and Effective: Arthroscopic Surgery
New Jersey Arthroscopic Surgery - Shoulder Surgery
Feb 23, 2015 @ 10:00 AM — by Aron D Rovner, MD 
Tagged with: Back Pain | Surgery |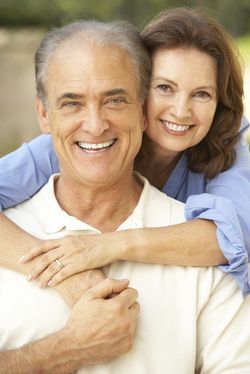 At New York Spine and Sports Surgery, led by renowned orthopedic surgeon Aron D. Rovner, we use innovative technologies and techniques to provide the most conservative treatments possible for knee, shoulder, neck, and back injuries. Only after all non-invasive and minimally invasive therapies have been explored and ruled out as viable options will such methods as back and shoulder surgery be advised. When surgery is performed, we use the most advanced, least invasive techniques that require the smallest possible incisions.

Our practice is pleased to offer state-of-the-art arthroscopic surgery, the preferred method of diagnosing and making repairs to damaged joints among leading orthopedic surgeons. At our practice in New Jersey, arthroscopic surgery is performed using state-of-the-art technology to ensure the best possible results. Dr. Rovner's skill in performing arthroscopic surgery is second to none, which is why he is trusted by numerous athletes whose ability to get back in the game depends on his steady hands. He would welcome the opportunity to demonstrate to you why he is considered the premier arthroscopic surgeon in the region.
What is arthroscopic surgery?
Arthroscopic surgery is a procedure performed to diagnose and treat problems involving the joints. Dr. Rovner uses a thin tube with a light and a fiber-optic video camera that projects images to a screen in real time while he is working. Arthroscopic surgery is considered a "button hole" procedure, so called because the incision through which the instrument is inserted is no larger than the average button hole.
The purpose of arthroscopic surgery is twofold. First and foremost, the purpose of arthroscopic surgery is to evaluate a joint to determine whether it is damaged and find out the extent to which it is damaged. The second purpose is to determine whether the damage can be repaired arthroscopically or whether more extensive surgery is necessary. Arthroscopic surgery represents the most conservative option for joint repair surgery. If it is possible to repair the joint arthroscopically, the benefits include less pain, less trauma to the tissues, and a quicker, more comfortable recovery for the patient.
If the damage to the joint is too extensive to be repaired arthroscopically, Dr. Rovner will suggest a different surgical plan, searching for the most conservative alternative that will yield the desired results. However, many joint problems can be treated with arthroscopic surgery, including:
Torn cartilage
Infections of the joint
Bone spurs
Loose fragments of bone
Inflammation of the joint linings
Torn ligaments
Torn tendons
Scars within the joints
Arthroscopic surgery is extremely safe, especially when performed by an experienced surgeon such as Dr. Rovner. Before performing the surgery, he sits down with patients to explain the benefits and risks of arthroscopic surgery, taking the time to answer their questions and address their concerns. Above all else, he wants his patients to feel confident in the decisions they make regarding their medical care.
Learn More about Arthroscopic Surgery
To learn more about arthroscopic surgery and whether you might be a candidate for the procedure, please contact New York Spine and Sports Surgery today.