Tailbone Pain
Dec 19, 2014 @ 04:10 PM — by Aron D Rovner, MD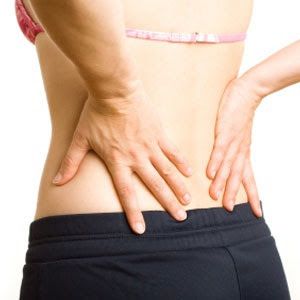 I have been treating patients with tailbone pain since I began my practice in spine surgery over 12 years ago. The medical term for tailbone pain is coccydynia, or coccygodynia. The common history patients provide is a severe fall, that results in constant pain especially when sitting. However, I have heard many other causes that started symptoms.
Tailbone pain is usually treated conservatively with activity modification, and a short term of pain medication. I usually recommend a donut shaped cushion until the pain subsides. A donut shaped cushion is obtained in most surgical supply shops, and can be purchased online. If the symptoms don't subside within 4-6 weeks, I try other modalities such as acupuncture, and physical therapy. X-rays are taken to check if the tailbone is broken, or unstable. Sometimes an MRI is also helpful in the diagnosis.
If symptoms persist, I may treat the patient with an injection using a small dosage of corticosteroids. This is a good option for many patients, but it often has to be done on more than one office visit. In my office I use an ultrasound machine that offers increased accuracy of the injection, and gives no discomfort to the patient.
In a small subset of patient that are treated for tailbone pain, surgery is an option. I don't offer surgery unless reasonable conservative treatment fails. I then review all X-rays, and often an MRI. If the patient is a
candidate for surgery
, I perform a coccygectomy. In non-medical terms, this means removing the tailbone. This surgery is done in a hospital or ambulatory surgical center. It is done under general anesthesia, and takes about 1 hour. It involves an incision over the tailbone of about 3-5 centimeters. I consider this surgery minimally invasive, as there is typically very little blood loss. The tailbone is removed and the skin is closed. I typically close the skin with sutures that do not have to be removed.
After surgery the patient is discharged home the same day, or the following day. The patient is encouraged to walk after surgery, but to continue using the donut cushion for about 4 weeks. They are seen
at my office
weekly or biweekly until the incision is healed.
In my practice
I have had excellent success for relieving chronic tailbone pain with coccygectomy for patients the right indications. I have performed over 20 coccygectomies, and with follow up, every patient that I have treated has reported significant resolution of their tailbone pain.