Lumbar Spine Fusion Recovery
Lumbar spine fusion
involves the placement of a bone graft to fuse two or more vertebrae. The surgeon will also place screws, plates, rods, or a combination to stabilize the area while the bone heals. The
lumbar spine fusion recovery
process following treatment at our
New York, NY
, practice varies from patient to patient, depending on factors including the surgeon's skill and expertise, and your body's natural capacity to heal. At
New York Spine and Sports Surgery
, orthopedic surgeon
Aron D. Rovner
takes a conservative approach and uses the latest surgical techniques to expedite healing time and restore function. With a commitment to open communication, Dr. Rovner can ensure that you understand the recovery process and what you can do to promote successful healing.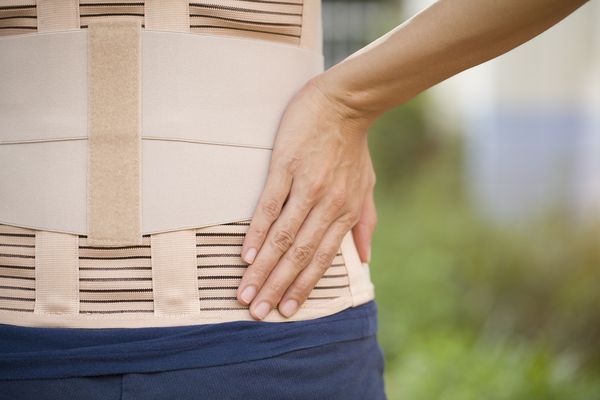 Estimated Timeline
The goal of lumbar spine fusion is to permanently connect vertebrae in the lower spine to relieve pain and discomfort caused by motion between them. The bone graft allows the two parts of the vertebrae to gradually grow into a single longer bone. Following the surgery, patients usually spend between one and five days in the hospital. Some patients may need a more structured rehabilitation between their hospital stay and returning home. It takes approximately three months to achieve a full recovery. Movements such as bending, twisting, and excess lifting must be avoided to avoid stressing the fused area.
Dr. Aron D. Rovner uses advanced, conservative orthopedic surgery techniques to expedite healing time and restore function.
Patients may require a brace to limit motion during this time. Outpatient physical therapy typically starts no earlier than six weeks after surgery, and lasts two to three months. Exercise helps the fusion heal and is a central component of recovery. For up to 18 months after surgery, the bone will continue to mature and strengthen. The success of lumbar spine fusion requires the patient to participate in a long-term exercise program.
Factors Affecting Recovery
Patients must understand that different factors can negatively impact recovery and, ultimately, the success of their surgery. These include:
Smoking (or any use of nicotine)
Lengthy narcotic use prior to surgery
Depression
Osteoporosis
Obesity
Malnutrition
Chronic illnesses such as diabetes
Prior back surgery
Dr. Rovner will discuss these factors with you in relationship to your medical history prior to treatment.
How to Prepare
There are several things you can do to help ease your recovery. For example, it is best to plan ahead for pain relief. Dr. Rovner will explain your options, and you should make sure you have your prescriptions filled and plan ahead for obtaining refills. Around the home, have prepared food ready. For example, stock up on frozen or microwaveable meals. In general, have the things that you will need close at hand, and try to minimize your responsibilities as much as possible. You may need someone to help you around the house with chores and with caring for children and pets. Tell Dr. Rovner about any concerns you have, since following recommended guidelines throughout the recovery process is absolutely essential for successful spinal fusion recovery.
Get In Touch
Dr. Rovner is a leading spine surgeon recognized for his outstanding care and personal connection with patients. To learn more about what to expect after surgery, please contact us to schedule an appointment.