Sophisticated, Minimally Invasive Shoulder Surgery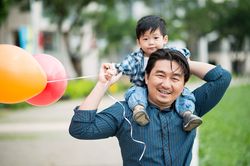 Using the latest arthroscopic technology, Dr. Aron Rovner can provide you with a supremely effective minimally invasive shoulder surgery at his New York City practice. Highly regarded for his clinical skill and patient care, Dr. Rovner can perform an arthrscopic surgery with incredibly small incisions, and reduced blood loss, pain, and recovery time. To learn how our shoulder surgeries can quickly restore your quality of life, contact New York Spine and Sports Surgery today.
Arthroscopic Surgery
Dr. Rovner's minimally invasive surgeries are performed with an arthroscope, or a pencil-thin, fiber optic instrument with an eyepiece or videoscope. The arthroscope is inserted through a very small incision that is less than ¼ of an inch in diameter. Light shinning through the arthroscope enables the eyepiece to transmit images to a computer screen, allowing Dr. Rovner to manipulate the arthroscope and surgical instruments throughout surgery and view the area around your joint. This technology, combined with Dr. Rovner's skill, means that patients can enjoy very precise orthopedic corrections with minimal downtime.
Rotator Cuff Repair
Rotator cuff tears are among the most common shoulder injuries. The muscles and tendons around your shoulder that comprise the rotator cuff can tear for a number of reasons, including strain from heavy lifting or athletic activity. If you have a small tear, Dr. Rovner may perform a debridement by simply smoothing and trimming the damaged tissues. For patients with a full tear, Dr. Rovner can suture together the divided parts of the tendon for a full recovery. Following the rotator cuff repair procedure, patients usually wear a sling for about 4 to 6 weeks. After this initial healing period, patients begin physical therapy to increase strength, control, and range of motion in the arm.
Subacromial Decompression
Also called acromioplasty, subacromial decompression is a surgical procedure that treats shoulder impingement. This condition arises when the shoulder bone compresses rotator cuff tendons or the bursa. During subacromial decompression, Dr. Rovner will reshape the the joint by smoothing the bones that are contributing to impingement of the rotator cuff. He may also remove any damaged tissues from the tendon or bursa. With the bone no longer putting pressure on the softer tissues, most patients enjoy relief from pain within two to four months after their procedure.
Other Arthroscopic Procedures
In addition to torn rotator cuffs and shoulder impingement, Dr. Rovner can treat other shoulder injuries using minimally invasive techniques, including:
Labral repair may be the most effective treatment for labral tear, including dislocated shoulders. The surgical procedure will depend upon the severity of the patient's tear. Dr. Rovner may simply remove the torn tissue, or dislocated tissues may be surgically reconnected. Patients will wear a sling for approximately two weeks after the procedure, and should attend physical therapy for about four to six weeks.
AC repair may be needed for dislocations at the acromioclavicular joint that involve deformity or extended pain. During an AC repair surgery, the collarbone may be trimmed, or ligaments attached to the collarbone might be reconstructed.
Bicep repair as a surgical treatment is mainly performed on athletes, manual laborers, and other people who need the full strength of their biceps. This procedure can reattach the tendons to the bone and ensure greater stability.
Schedule Your Consultation
A shoulder injury should not prevent you from living your life the way you wish. If you are experiencing pain or loss of mobility due to a shoulder injury, contact our office today to learn how Dr. Rovner can help you.